I travelled around the Northern Japan with a close friend of mine for a week.  I just got a new car, so I drove all the way up to Aomori and took a car ferry there, and then, landed in Hakodate. It was a lot of fun.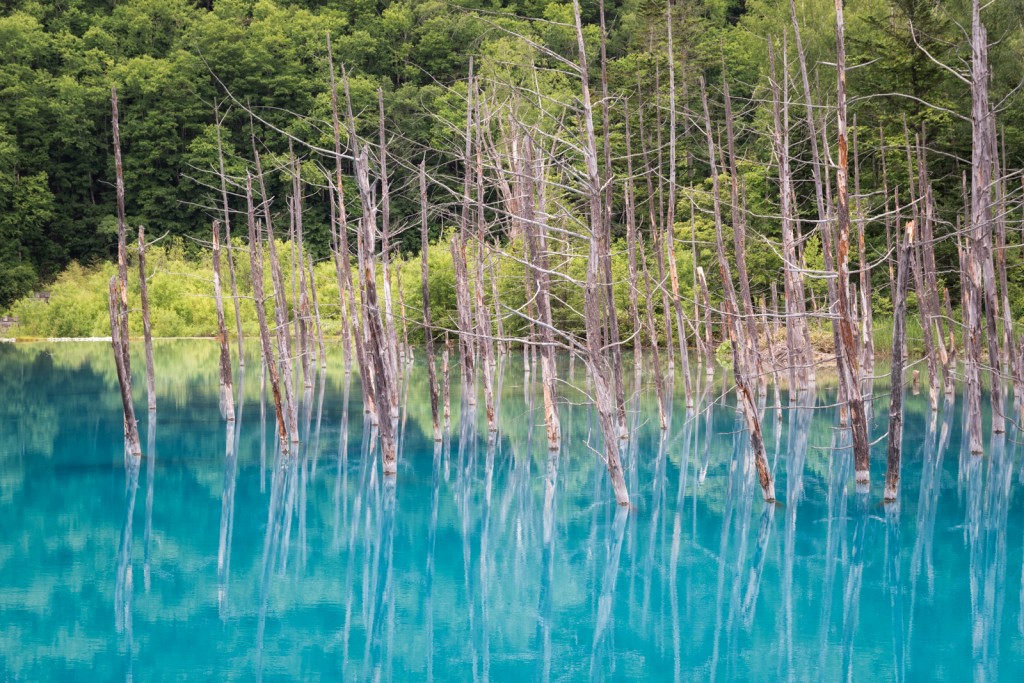 Nikon D800E + SIGMA 24-105mm f/4 DG OS HSM
After landed in Hokkaido, we visited the Lake Toya area and went to Muroran to join the Google+ 4 year anniversary photowalk. But it was heavily raining. I didn't want to get soaked to take mediocre shots so we quickly left there and headed to Biei.
We eventually had a nice, photographic day in Biei on the third day in Hokkaido. In Biei, we of course visited the famous blue pond. Honestly speaking, I somewhat doubted that the colour was exaggerated by processing but it was actually very blue.